Ryan Keel has always been a working man. Like his father before him, Keel developed a tenacity and understanding of all the aspects behind operating a business. His drive allowed him to create his own landscaping firm and get a position as an operations manager with Land O Lakes, Inc., one of the country's biggest agribusiness companies.
But despite his proven record of leadership, Keel wanted to gain a deeper understanding of the supply chain's inner workings. With the support of his managers, as well as his wife and twin sons, Keel chose to pursue an online MS in Supply Chain Management from Florida Tech.
"When choosing a degree program, I considered online reviews, proximity to where I lived, and selecting a program that fit with my busy schedule. With full-time work, two boys in high school, and a family to tend to, I needed 100% online classes."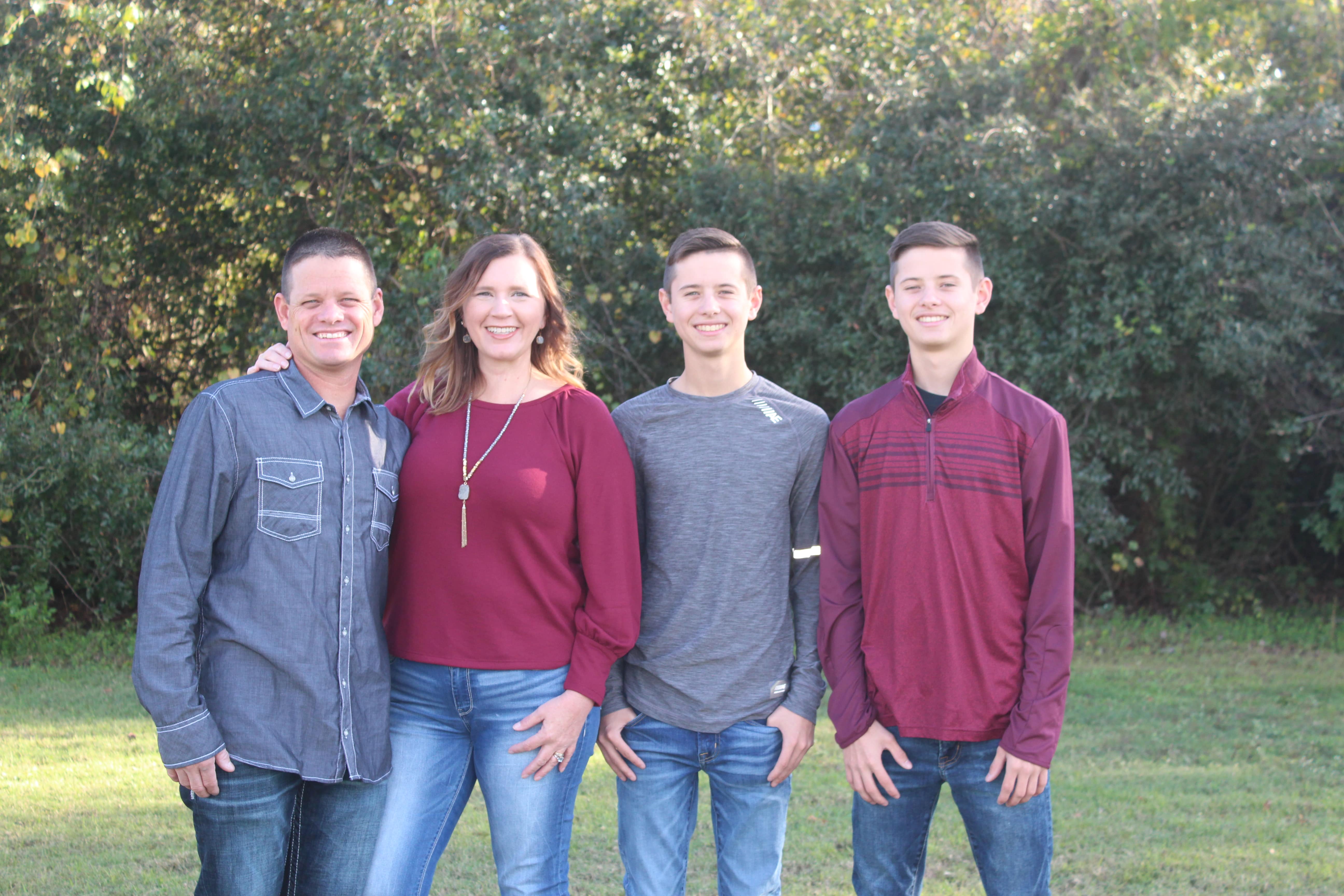 After finishing the two-year program, the Tampa native feels confident about the hard skills he has gained and will be able to apply to the demanding operational process at his current job.
We spoke with him about his experience with the program, his future and more.
Q. Tell us about your background
I was born in Tampa, Florida and moved to Plant City when I was 10 years old, where I have lived ever since. Growing up my dad has always owned his own businesses and I was actively involved as early as I can remember. All aspects of business intrigue me, and I knew my path would one day lead to me owning or operating a medium-to-large company.
My past experiences prior include operating several of my dad's businesses, owning my own landscaping firm and working as an operations manager for my present employer, Land O Lakes, Inc. I am married and have 18-year old twin boys who are pursuing their bachelor's degrees.
Q. How will your Florida Tech degree make a difference in your career?
My current employer, Land O Lakes, encourages higher education and even offers tuition assistance to encourage employees to reach higher. With this degree, I hope to contribute, from a strategic level, and help my company continue to grow and be more profitable.
Q. Do you have any future plans with your degree?
The future is wide open right now, but I feel this degree has opened the door to multiple possibilities for future growth within my company. At some point in my life (probably closer to retirement) I would like to pursue my doctorate and possibly lead an online class or two.
Q. What surprised you most about taking an online program?
Going into the program, I was not sure how flexible it would be with assignments and exams. I was very surprised as I progressed through the program and found that I could pretty much make my own schedule and work ahead of time when I needed to.
Q. What was your favorite class and why?
My favorite class was Global Supply Chain Management (MGT 5083) because I enjoyed the layout of the class and the instructor. The eight-week course was a culmination of smaller projects which ended up being a large-scale research paper by the end. I feel I gained valuable knowledge in that class which I will use for years to come.
Q. What was your most valuable takeaway from the program?
My most valuable takeaway from this program was the realization of the speed of change that is happening in our world. From a business perspective, companies must be agile and adaptable, or they will not succeed in today's fast-paced highly competitive marketplace.
Q. What advice would you give other students who are considering enrolling in the program?
I would encourage them to take that step. It is not as difficult as they probably think it is. I was very busy with my job and family during these two years, but I found the time, persisted, and it paid off.
Q. Who has been your support system?
My support system is my family, mainly my wife since she did not see much of me during that two-year period as I spent many weekends catching up on assignments. My managers also gave me tremendous support along the way and without them, I would not have been able to finish the program as quickly as I did.
Q. What was the most challenging part of your student journey?
The most difficult part of my journey was getting started. It took me a couple of classes to understand how to approach the readings, assignments and exams. The beginning of each class was also challenging until you got to know the instructor and understood their expectations.
Q. Who or what inspires you to succeed?
My wife and kids inspire me. My wife has been a registered nurse for over 20 years and the challenges she faces daily amaze me. She persevered through an online bachelor's degree program while working full time, so in that respect, she led by example. I'm also very proud of my boys for all their accomplishments. Through this challenging journey, I hope I have demonstrated the value of hard work and how it leads to accomplishing your goals.
Q. What is one fun fact about you?
I am a native Floridian, married to a native Floridian (which is very rare in Florida). Ice hockey is my favorite sport and I have been watching and playing since I was 20 years old.
Another fun fact is that both of my sons like speed. One of them was a professional racing kart driver and competed in Europe three times. The second one has his private pilot license and hopes to be an airline pilot one day.
Have you completed one of Florida Tech's online programs? We would love to share your success story in our Student Spotlight series. Contact us at studentspotlight@bisk.com for additional details.