Paul Sotomayor served the U.S. Marine Corps for decades, but upon retirement he knew he needed further education to transition successfully into a civilian career. He chose Florida Tech's MBA in Project Management 100% online to bridge the gap in his business knowledge.
"The MBA from FIT provided me with a clear understanding of the business world outside a military culture, which is needed after 23+ years of military service."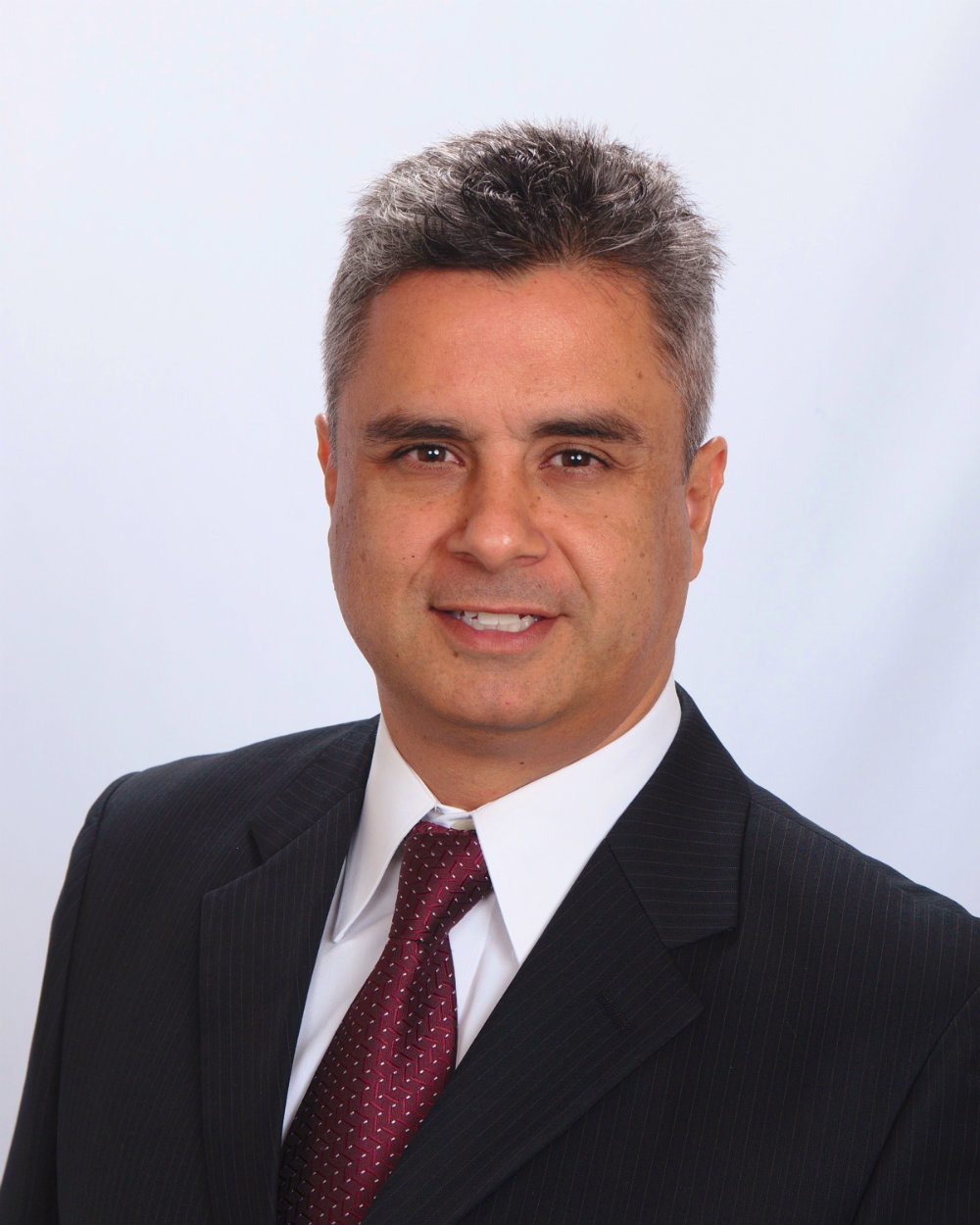 The flexibility and convenience of the online classroom also allowed him to spend more time with his family after several years of deployments and time away from them.
Sotomayor attended his commencement ceremony on Florida Tech's Melbourne campus. We spoke with him about his transition from military to civilian life, his student journey and more.
Tell us about your background.
I grew up in Hollywood, South Florida and began my post-high school educational journey at Northeastern University, Boston Massachusetts in the fall of 1989. I returned to Florida by the end of the year due to family complications, but continued college courses at Broward Community College. Shortly after my return to Florida I enlisted in the Marine Corps, where I completed a Bachelor's of Science.
My career in the Marine Corps gave me the opportunity to travel and see the world, and also gain a perspective of living overseas among a number of different cultures.
In 2014, I retired from the Marine Corps and decided to pursue my own business that aligned with my years of experience and military education in International Affairs. I thought the Master's in Business Administration with a concentration in Project Management at Florida Institute of Technology was the best direction for my transition out of the military and into a promising new career.
This path not only helped me pursue a lifelong milestone of a graduate-level education, but gave me a chance to reconnect with my family after several years of deployments and time away.
Today, I'm living in Tampa, FL working once again for the Department of Defense and spending time with my family. Upon graduation, I will be leaning in the direction of a Project Management Professional (PMP®) certification and then revisiting the path of my own business.
What were the most important factors in your decision to choose Florida Tech?
I wanted a program that not only met my interest in Project Management from a business sense, but a school that allowed me the flexibility to enjoy my retirement/transition and regrow a bond with my children and wife after the military. FIT's online MBA met that goal.
How will your Florida Tech degree make a difference in your career?
The MBA from FIT provided me with a clear understanding of the business world outside a military culture, which is needed after 23+ years of military service. This new skill and understanding of how business really works complement my experience not only within the government, but also on a global scale.
Do you have any future plans now that you have your degree?
I would like to obtain my PMP certification and then potentially a few graduate-level certificates that make me stronger in certain business functional areas. I believe education is a continuum for life. Success of completing one educational goal should be viewed as the opportunity to pursue another one.
What surprised you most about taking an online program?
I am very familiar with online education from my military career, but what stood out with FIT is the level of professionalism and expertise from the instructors. The president of my local Project Management Institute chapter was my instructor, which added to a number of questions I had regarding my interest in the field. I did not expect to receive that level of access and insight into Project Management.
What was your favorite class and why?
I would say my favorite classes were the Project Management-focused core classes. These classes were all represented by experts in the field and tied into a strategic level of business that lined up with my experience. The interwoven focus of the two made for a better understanding of how project management in business works.
What was your most valuable takeaway from the program?
I think my most valuable takeaway from this program is the knowledge gained and understanding of business management. My goal of transitioning from the military into a new civilian career was certainly complemented with the degree and interaction from the program.
What advice would you give other students who are considering enrolling in the program?
Give yourself the time to pursue a program that will challenge you, while at the same time empower you with skills, knowledge and access to some of the field's most experienced professors. The professors I encountered at FIT will ensure your experience is positive and rewarding. I gained something from each of the courses and a bonding network of classmates.
Who has been your support system?
My support system came from my family. Specifically, my wife. The past two years were challenging in the sense of dedicating the time to this program, while relocating to Florida, balancing a transition out of the military and taking on the role of the stay-at-home parent for the kids. She assisted me with this opportunity weekly and in some cases over the weekends when I would be dedicating hours to papers, studying for tests or readings.
What was the most challenging part of your student journey?
The most challenging part of my student journey was starting again. There were a number of life obstacles that came in my path to where I sit today, but I was always driving toward my next goal in education. Many people are not given the opportunity I was to pursue this advanced degree. Knowing that, I cannot turn away and pass on that opportunity.
 Who or what inspires you to succeed?
My children inspire me to succeed. I see my children enthusiastic about school and continued education, and therefore I want to pave the road of good decisions and be the driving force by example of continued education. When my children ask, why I am going to school if I already have a degree and job? I like to tell them that life is a road about learning, the easiest part of it is going to school.
What is one fun fact about you?
I enjoy outdoor adventures. I trekked for five days to Machu Picchu, Peru when I turned 40 and hit 20 years in the Marine Corps. One of the best experiences and locations to visit.
Are you a graduate of Florida Tech's 100% online degree programs? We would love to share your success story in our Student Spotlight series. Contact us at studentspotlight@bisk.com for additional details.